Unisa portal allows all current students/alumni to log in to access their information online. Students can use the portal to access academic records, financial statements, results, and residence applications. Students are required to use the registration number and password they were given during online registration.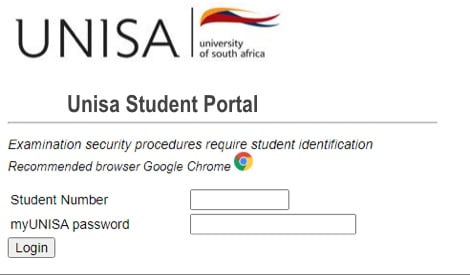 Go to myUnisa homepage: https://my.unisa.ac.za/portal.
Then, claim your Unisa login.
Enter your student number.
Enter your personal information.
Carefully read the guidelines.
Enter your password and @mylife email
Login to myUnisa.
Now open your myLife e-mail account.
You must activate your myUnisa account before you can create myLife e-mail and It may take hours for your myLife e-mail account to be ready for use.
Once you log in to your Unisa portal you can manage your enrolment in the University, access your myLife email messages, check your academic records and performance, update your personal information, and get the latest student announcements.
Unisa student portal and myUnisa are the same, they're both Unisa's academic portal that allows Unisa staff and students to access useful information online, such as news, administration functions, and module Unisa or course sites.
myUnisa admin login details and procedures are the same. So, to access the Unisa Library you need an active Unisa password. If you've not claimed your login password, go to my.unisa.ac.za and claim it. And if you can't remember your password you can use the Forgotten Unisa password link to reclaim it.